Whether you have an Instagram account or not – these are (in my opinion) the most photographic places around Montauk, NY. In the list of 12 most instagrammable places in Montauk I've included a mix of nature (like beaches!), historical landmarks as well as beautiful hotels.
Montauk, New York is such a beautiful place that the options and locations to take photos in Montauk are endless! Let me know in the comments if you have a place not listed that you love to take photos at!
12 Most Instagrammable Places in Montauk, NY
The Montauk Point Lighthouse
I come back to the Montauk Lighthouse time and time again. It's also a favorite of mine to launch my drone from!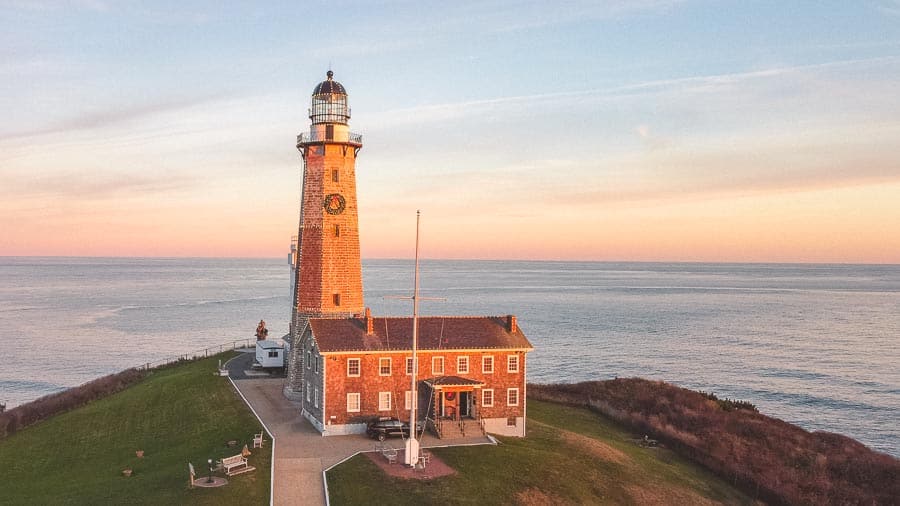 Navy Road Pier & Eddie Ecker County Park
The long fishing pier makes for a great photograph! There are also large bluffs and a large field that I have yet to photograph but it is on my list.
The Jetty at The Inlet
The jetty makes for a great photograph during sunset.
Shadmoor State Park
Shadmoor is one of my favorite places to photograph – and one of the most istagrammable places in Montauk. Come early at sunrise before everyone else!
directions here | for more info about the best hikes & walks in Montauk click here!
Ditch Plains
Montauk's most famous surfing beach, Ditch Plains is a beautiful cove with cliffs touring in the background and usually covered in a dreamy haze.
directions here | for more info about the best beaches in Montauk click here!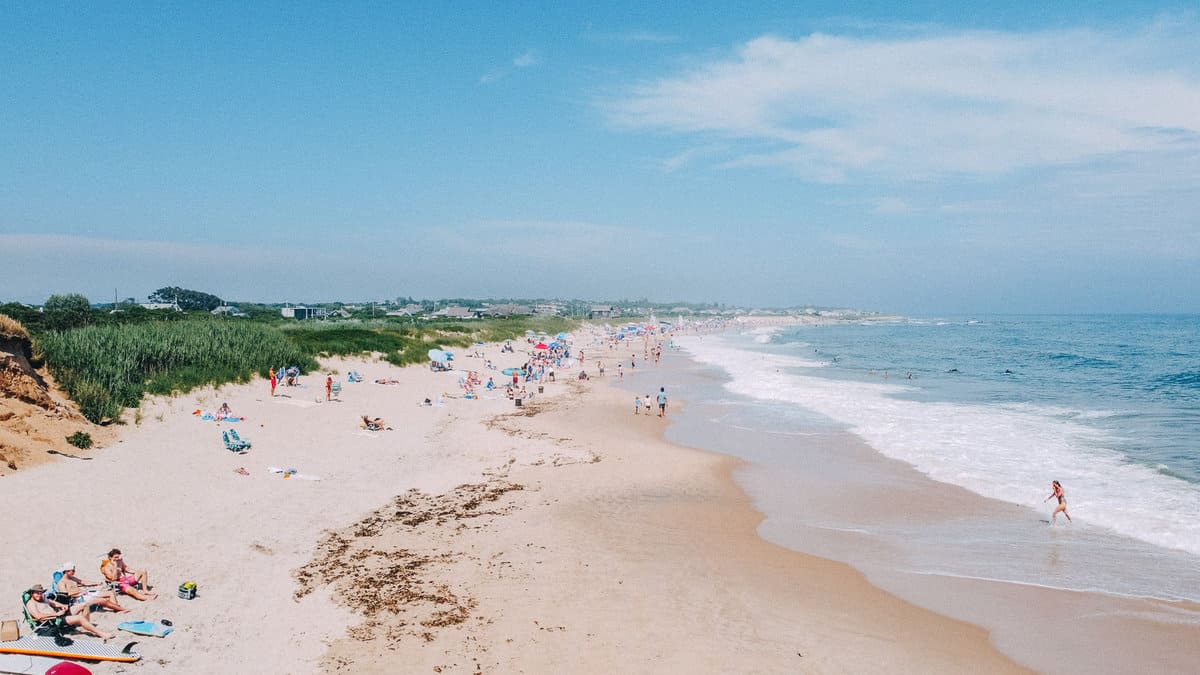 Navy Road
My favorite place to photograph the beautiful Montauk sunsets. I love launching my drone here too!
directions here | for more info about the best places to catch the sunset in Montauk click here!
Any Beach really…
Click here to read about the best beaches in Montauk.
The Crows Nest and South Lake Beach
Another dreamy sunset spot that is Instagram worthy. Not only is the view instagrammable but so is the Crow's Nest Restaurant.
directions here | @crowsnestmtk
Duryea's
This restaurant is located on a dock on Fort Pond Bay. The dock is a great photo spot but the restaurant is also very instagram worthy.
directions here | @duryeaslobsterdeck
Gurney's Montauk Resort
This Montauk resort is gorgeous! Located on a pristine stretch of beach in Montauk not only is the surrounding area beautiful but so is the entire resort! I highly recommend staying here if your budget allows!
directions here | @gurneysresorts | to read my full review of Gurney's Montauk Resort and Seawater Spa click here!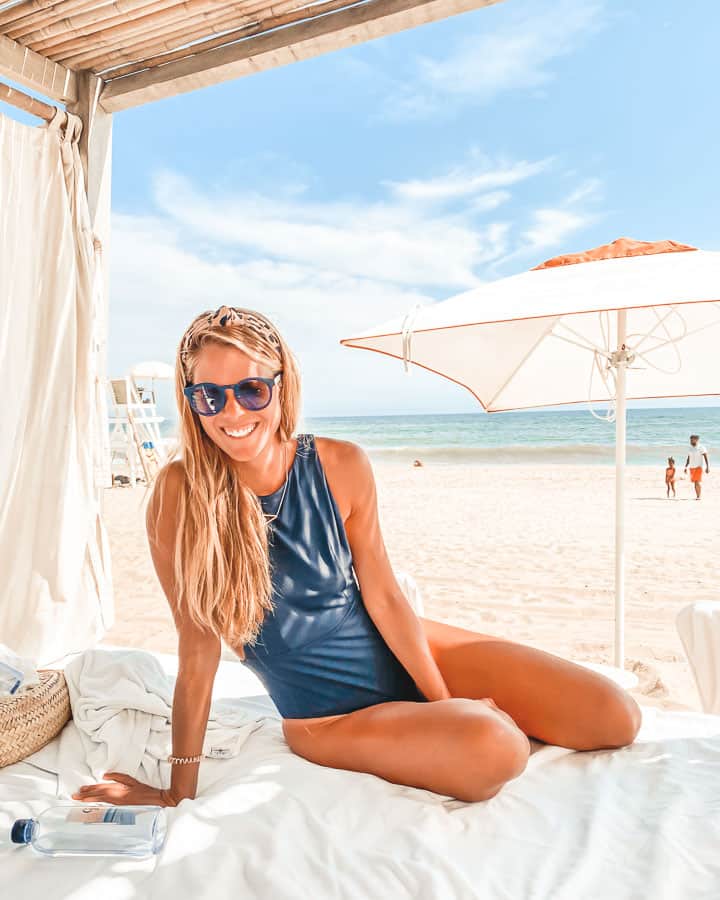 The Montauk Beach House
A hotel in the center of town with a great pool area! A great spot to come enjoy the afternoon sun with cocktails and good music.
Planning a trip to Montauk? Don't miss these super helpful blog posts!
Download my FREE Montauk Pocket Travel Guide. This pocket guide includes easy access to my most recommended (& favorite!) places to eat for breakfast, lunch or dinner, all of the best beaches, best hikes and top things to do in Montauk right on your phone.
Sign up to get your guide below!